How to Lease a Volkswagen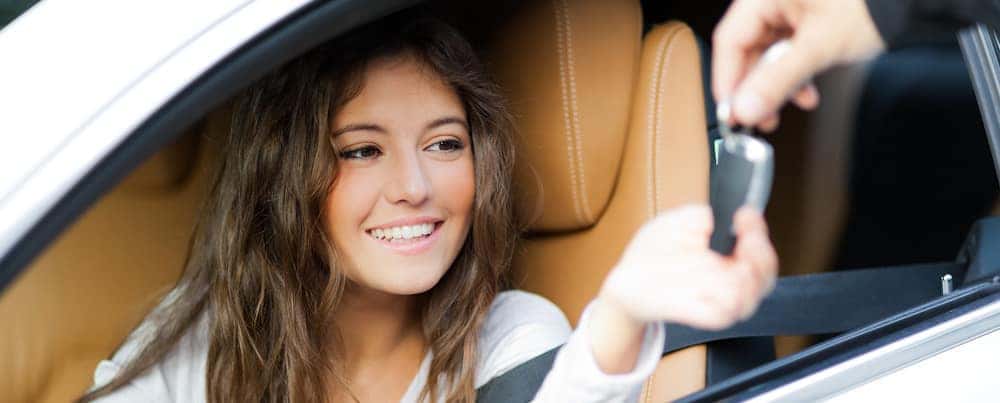 Phoenix drivers can find a Volkswagen Jetta lease or Volkswagen Atlas lease today! If you're looking to take advantage of some of the latest features and technology on Volkswagen vehicles, leasing is a solid option chosen by many in Scottsdale. Volkswagen North Scottsdale covers how Volkswagen leasing works below.
Preparing For Volkswagen Leasing
So, you've explored the Jetta configurations and you think you're ready for a Volkswagen Jetta lease. There are a few calculations to make before you pursue Volkswagen lease deals:
Mileage: The number of miles you drive your leased vehicle is important to any Volkswagen leasing process. Calculate how much you drive everyday, from your Cave Creek commutes to any other trips.
Budget: It's always good to have a solid idea of your budget before you get any Volkswagen lease deals.
Trade-Ins: To save on your down payment, you can value your trade online with easy tools from your local Volkswagen dealership.
Gap Insurance: In the tragic event that a car is totaled, Gap insurance covers the difference between vehicle value and what is still owed to your lender.
Specials: A Paradise Valley dealership will often have Volkswagen lease deals you can use to save money when it counts.
Once you've done all this prep work, you'll be able to confidently secure Volkswagen lease deals. In some cases you may even be able to lease a used car!
Volkswagen Leasing Vocabulary
When you're completing a new Volkswagen Atlas lease or a Volkswagen Jetta lease, there are a few key terms that will come up. Keep these in mind as you're having a conversation about Volkswagen leasing, as they represent how different leasing is from buying.
Mileage Limits: One key factor in leases are mileage limits, usually factored as miles per year. That's why it's so important to be cognizant of how much you drive before you pursue Volkswagen lease deals.
Money Factor: If you hear someone talking about a "money factor" they are basically referring to the interest rate. Unlike interest rates, however, the money factor isn't a percentage but simply a number that indicates the amount of interest you're paying.
Residual Value: This is a percentage point representing how much value the vehicle retains as it is used. New cars depreciate in value fast, so you're actually paying for the lost residual value of a vehicle.
36 Months: This number represents the most common length of a lease term. Once your term is up, you have two options: return your vehicle for a new lease or buy the vehicle from the dealership. While many choose the former, some people simply fall in love with their Volkswagen Atlas lease vehicle.
Find Volkswagen Lease Deals at Volkswagen North Scottsdale!
If you're looking for Volkswagen lease deals on a Passat or any other vehicle, come to Volkswagen North Scottsdale. Our finance center regularly helps Phoenix drivers find their next vehicle lease deal, so contact us today!
More From Volkswagen North Scottsdale
Getting around can be stylish and efficient in one of the many Volkswagen vehicles the venerable German brand has to offer. Volkswagen prides itself on giving Scottsdale turbo power with added efficiency, and the 2021 VW Tiguan MPG certainly gives you something to cheer about. In fact, you can get up to 29 miles per…

Are you looking for a more compact version of the popular Volkswagen Atlas? Then it's time to get yourself into the 2021 VW Atlas Cross Sport interior at Volkswagen North Scottsdale. The Atlas Cross Sport maintains the bold styling and quality engineering of the full-size Atlas, but it has a smaller footprint and lower price point that's…

You might be dreaming of a pure white Volkswagen Jetta or a black Volkswagen Jetta, but that's just the beginning of your color options for 2021. The Volkswagen Jetta colors bring you a gorgeous palette of neutrals, brights, and metallics to showcase your sense of style around Scottsdale. So whether you're in the mood for…