Phoenix, AZ Road Trips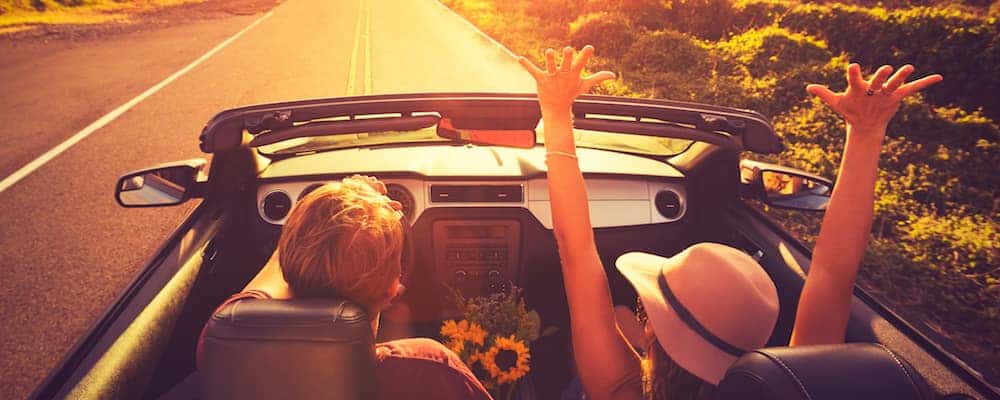 There's a lot to do in Phoenix, AZ, but what if you want to see more of the west? Plenty of adventures await you, starting in your own backyard. So, pack up your Tiguan or Atlas SUV's interior and get ready for some fun! Here are some Phoenix, AZ road trip ideas for your next adventure.
Phoenix, AZ to Grand Canyon
Heading from Phoenix, AZ to the Grand Canyon is a simple road trip that'll be fun for the whole family. This trip will only take about 4 hours, so you can make it a quick weekend getaway or extend your trip for longer. Fill up the vehicle with plenty of snacks and good tunes, hit I-17, and enjoy the ride until you see one of the world's greatest wonders in person.
Phoenix, AZ to Las Vegas
There's a lot to do in Las Vegas, from seeing a great show to walking along the strip. If you're looking to go from Phoenix, AZ to Las Vegas, you'll have about a 5-hour trip. Like the Grand Canyon, this is a good option for a weekend or an extended trip. And with so many places to stay, Las Vegas can be a quick and inexpensive trip (if you don't gamble). Plus, you can easily make this trip without stopping for gas in the right car!
Phoenix, AZ to Los Angeles
Los Angeles is known as the city of angels and a place where you'll definitely find some excitement. This Phoenix, AZ road trip will take about six hours, but that's nothing when you think of all the fun you'll have when you get there. In fact, it will take you less time to get to LA than it would to work a full day's shift. And what would you rather be doing: working or enjoying the streets (and beaches) of LA?
Learn More at Volkswagen North Scottsdale
When you're headed on a road trip from Scottsdale or Cave Creek, you need the right vehicle to help you get there. Visit Volkswagen North Scottsdale to find your next road trip vehicle or the right model for teens. In need of a vehicle that can handle heavy loads? Why not check out the Volkswagen Atlas towing capacity? Contact us today to schedule your test drive.
If you experience any trouble on your road trip, Volkswagen North Scottsdale has your back! Find out what Volkswagen Roadside Assistance includes before you take off on your next adventure.
More from Volkswagen North Scottsdale
With the upcoming release of the Volkswagen Taos, many Scottsdale drivers are curious about how much they can expect to pay for the Volkswagen Taos. So, how much does the VW Taos cost? Many drivers will be pleasantly surprised that the VW Taos starts out at $22,995 MSRP*. Learn more about the price and…

The Volkswagen Taos has plenty to offer Scottsdale drivers, including ways to customize. One of the many ways that you can customize the new Volkswagen Taos is with the available interior and exterior color options. Explore the VW Taos colors with Volkswagen North Scottsdale to see how you can create the perfect ride, and visit our…

The wait is over for those anticipating the new 2022 Volkswagen Taos! This new model offers the luxuries that Scottsdale drivers desire most on their everyday drives. Learn more about the comforts, conveniences, and safety features of the new Volkswagen Taos interior with our team at Volkswagen North Scottsdale. There's plenty to love about this new…