2021 Volkswagen Tiguan MPG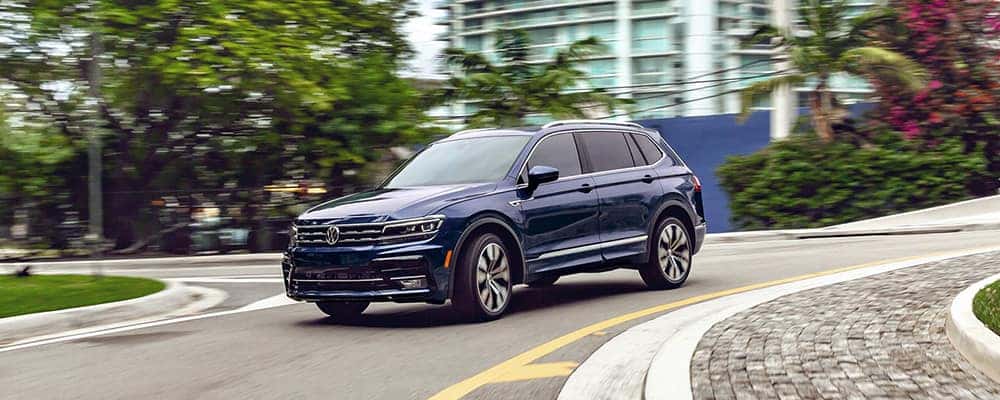 Getting around can be stylish and efficient in one of the many Volkswagen vehicles the venerable German brand has to offer. Volkswagen prides itself on giving Scottsdale turbo power with added efficiency, and the 2021 VW Tiguan MPG certainly gives you something to cheer about. In fact, you can get up to 29 miles per gallon on the highway when you ride a 2021 Tiguan, meaning you'll spend quite some time in between trips to the pump.
Ready to see what the VW Tiguan MPG has to offer you? Volkswagen North Scottsdale is ready to tell it to you and help you finance it too.
VW Tiguan MPG Fast Facts
The VW Tiguan MPG you'll get from the 2021 model is dependent on whether you want 4MOTION, the VW all-wheel drive system that gives you superior handling when you drive through Cave Creek. Even though you'll get a great drive with 4MOTION, it does come at a slight cost to fuel efficiency. Take a look at the gas mileage for each of the VW Tiguan drivetrains here:
VW Tiguan MPG, two-wheel drivetrain: EPA-estimated 23 mpg city/29 mpg highway/27 mpg combined*
VW Tiguan MPG, 4MOTION: EPA-estimated 21 mpg city/27 mpg highway/24 mpg combined*
More VW Tiguan Engine Facts
Since the VW Tiguan is in fact a VW, you know that it comes with a turbocharged engine standard. However, there's much more to the Tiguan that Paradise Valley drivers should know about. For instance, the 2.0L 4-cylinder gives you an impressive 184 horsepower from such a small engine, meaning you'll have the power necessary to get around without having to worry about being passed up. In addition, the eight-speed transmission offers you quite a bit of room to get your speed up.
Volkswagen North Scottsdale: The Place for Volkswagen
Driving a Volkswagen gets a lot easier when you come to Volkswagen North Scottsdale. Why's that? For one, you've got access to some of the local area's most knowledgeable salespeople, people who can help you figure out which of the many VW models is perfect for how you and your family lives. In addition, our finance pros are the perfect people to talk to when it comes to the money questions surrounding that next car. Ready to start? Just contact us on the form! We can also help you learn more about the VW ID.4 dimensions and more!